Ahead of the highly anticipated release of the movie King Richard, based on the lives of Venus and Serena Williams and their father Richard Williams, Hall of Fame Tennis Coach Rick Macci sought out a Public Relations partner to assist in maximizing the buzz around the movie receiving worldwide recognition. A famed tennis coach responsible for taking a chance on the Williams Sisters and helping them go from Compton to Center Court at the biggest tennis events and Grand Slams, Rick Macci was heavily portrayed by Jon Bernthal in King Richard that received six Oscar nominations in 2022.
"One of the best decisions I ever made my whole career was teaming up with Element M Agency. To me they're the best of the best! Bang!"
With Rick Macci widely known throughout the tennis and sports media for his work with the Williams Sisters and multiple other Grand Slam Champions including Andy Roddick over the last 40 years, Element M put together a multi-layered Public Relations strategy to capitalize on the momentum the movie was receiving ahead of its release in November of 2021. With the Rick Macci Tennis Academy being headquartered in South Florida, we targeted all local sports and news media in South Florida \in addition to the national tennis and sports media, Element M also pursued the national entertainment and film media covering the movie for profile feature opportunities.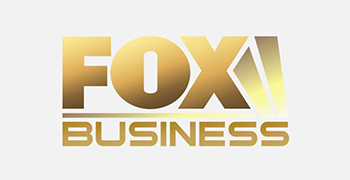 Leading up to, and shortly following the debut of King Richard in November 2021, Element M secured coverage for Rick Macci to discuss the prominent role he had in shaping the games and lives of the Williams Sisters with top South Florida news media including features with The Palm Beach Post, NBC6 Sports Miami, NBC5 West Palm Beach, ESPN West Palm Beach. Amongst the national mainstream media, Rick Macci was profiled with Esquire, The Hollywood Reporter and News Nation Now as well as top sports sites such as TENNIS, The Tennis Channel Podcast, and more.
Building on the momentum of media coverage secured at the end of 2021, in 2022 Rick Macci joined FOX Business in January of 2022 ahead of the Australian Open and again in June for the start of Wimbledon. Rick Macci also made appearances on SiriusXM Wharton Moneyball, the set of The Tennis Channel at the Miami Open, No Challenges Remaining with Ben Rothenberg, and Retired NFL Player Greg Olsen's podcast Youth Inc.
With his increased media presence surrounding the film, Rick Macci was selected in the Spring of 2022 by Men's Health's to be their expert tennis coach, providing commentary for their racquet review. Additionally, he was selected by GQ: The Assist for their prestigious profile series and deep look into the work of the geniuses in the shadows who push pros to new highs and advance the sport as a whole. Not including the international television coverage, exposure from online profile features amassed to 4.5 billion from November 2021 to April 2022.