For their 40th Anniversary celebration in the Summer of 2010, leading global racquet manufacturer Prince Tennis selected ELEMENT M for their public relations campaign to share their long-standing history of revolutionizing the game of tennis through their continual game-changing, innovative, cutting-edge racquet technology and to assist with obtaining media coverage recognizing Prince as one of the most trusted racquet names in the game of tennis.
Throughout their Summer campaign, Prince Tennis received media coverage for their 40th Anniversary celebration along with product reviews and athlete profiles with media outlets such as the Los Angeles Times, Washington Post, Men's Fitness, AOL.com, ESPN.com and more. During the 2010 US Open (and the peak of tennis season), media exposure for Prince Tennis reached a pinnacle when CEO Gordon Boggis did a live segment on CNBC's "Worldwide Exchange" show the first day of the US Open (August 24th) followed by a large, in-depth feature released in The New York Times Special Section – US Open 2010 on August 30th titled "Racquet Manufacturer Creates Market for Something That Isn't There."
Due to the successful 2010 public relations campaign, Prince Tennis and npm | pr continued to work together in 2011 for their summer tennis campaign again securing large features and coverage with top national and international media outlets such as USA Today, Sporting Goods Intelligence (SGI) Weekly and CNBC on both "Worldwide Exchange" and "Squawk on the Street."
In 2013, ELEMENT M was instrumental in assisting Prince Tennis with
their "comeback campaign" starting with the opening of their first global brand retail store in Wimbledon Village.  While "bouncing back from bankruptcy," ELEMENT M assisted with changing their public image amongst retailers and consumers after filing for bankruptcy protection in 2012 and throughout the summer of 2013 ELEMENT M secured media results for Prince Tennis with large global features released online, in print and on broadcast television and radio networks.  During the summer of 2013, Prince Tennis was prominently featured with The New York Times, USA Today, CNBC Worldwide Exchange, CNBC "Squawk on the Street," FOX Business, Sports Business Daily Global, SGI Weekly and many more tennis and lifestyle publications.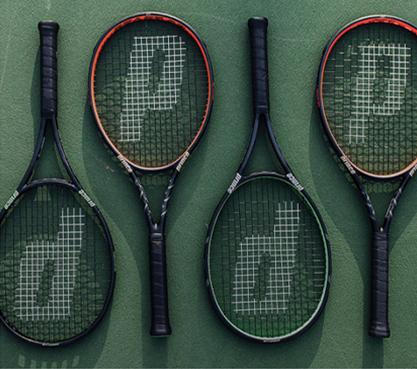 "ELEMENT M helped to provide incredible added value to our ongoing PR efforts. They continuously considered how to deliver exposure for our brand through media opportunities - acting as a partner and understanding the value of promoting the Prince products that the current top professional and rising tennis stars play with on-court."
Zack Perles, Former Sr. Communications Manager