GR8 Miami ATP Charity Fundraiser for Japan Earthquake Relief
GR8 Miami ATP Charity Fundraiser for Japan Earthquake Relief
Responding to the tragic earthquake events unfolding in Japan in March of 2011, Natalie teamed-up GR8 Miami (a luxury concierge service company in Miami, Florida) with ATP World Tour #1 ranked singles player Novak Djokovic in less than five days to put on a charity fundraising event during the first week of the 2011 Sony Ericsson Open. The event, which was attended by top tennis stars such as Rafael Nadal and Kei Nishikori along with more than 200 supporters, was held at the JW Marriott Marquis Miami "19th Floor Tennis Arena" and benefited the Red Cross Japan disaster relief effort.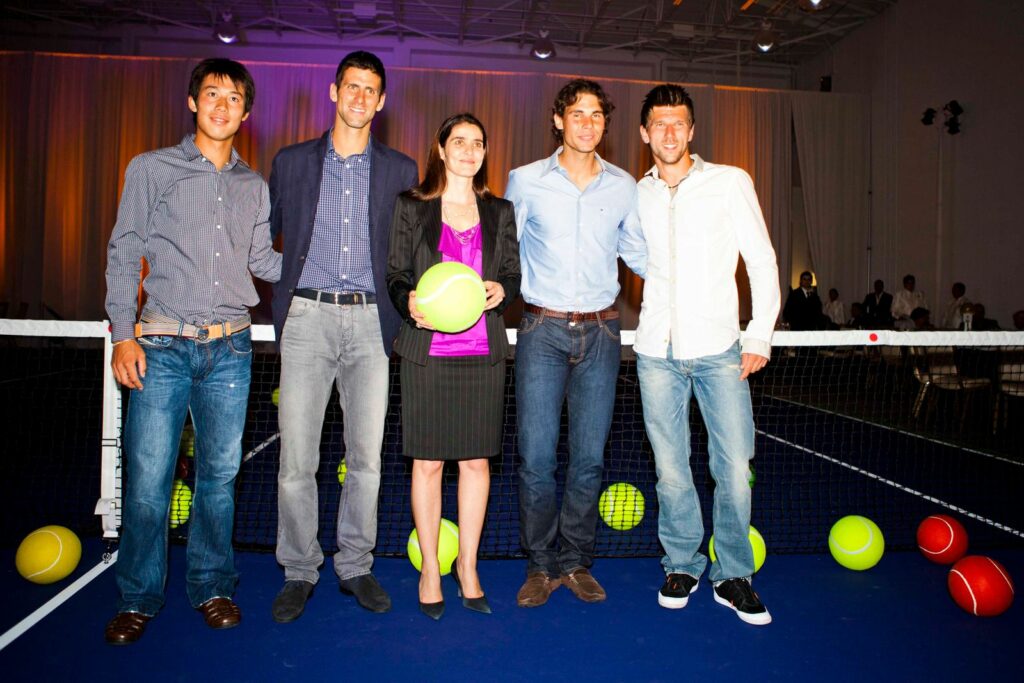 Along with serving as the liaison between GR8 Miami and Novak Djokovic and coordinating the hugely successful last minute event, Natalie obtained media awareness amongst the local South Florida community and globally with the tennis community securing media features with the Tennis Channel, ATP World Tour, ESPN.com, Sony Ericsson Open, The Miami Herald, South Florida Sun-Sentinel, USTA Florida and many other local news and tennis outlets.
After five shorts days of preparation, and one night of events including a sit down dinner, silent and live auction, nearly $100,000 was raised for the Red Cross Japan disaster relief.